Platforms:
PC.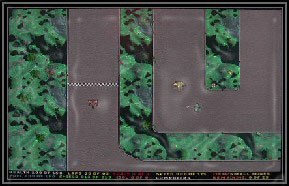 Overview:
A network multiplayer top-down rpg-type racing game for up to
32 players. This game also supports AI players and single player
mode. Game allows building with basic bricks in real-time.
Players can find, purchase, sell and upgrade items and
vehicles throughout infinite races. Title also supports co-op play.
In co-op mode, either player in vehicle can drive it or run
the weapon systems.
Copyright © 2008-2013 Limn Interactive, LLC. All rights reserved.