Platforms:
OUYA, XBOX360, PC, WEB.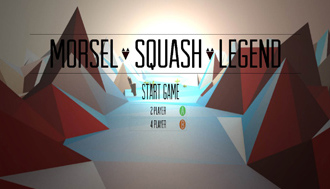 Morsel Squash Legend NEWS PHOTOS VIDEO CONTACT US
Overview:
Work with your teammate to get your gem to the end of each level.
Try it FREE today and be sure and check out Morsel Squash Legend 2
This original game was built during the 2014 Global Game Jam.
This game went from concept to completion in only 48 hours.
"Xbox360", and the "Xbox360" logo are registered trademarks of
Microsoft Corporation. All other trademarks, logos and copyrights
are the property of their respective owners.