Platforms:
OUYA, XBOX360, PC, WEB.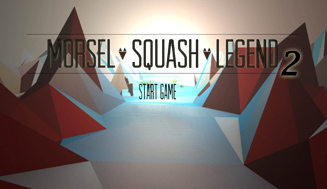 Morsel Squash Legend 2 NEWS PHOTOS VIDEO CONTACT US
Overview:
Up to four players can play cooperatively or competitively.
Work with your team to get your gem to the end of each level
before the other team or time runs out. Pulse enemies
to knock them out of the way.
"Xbox360", and the "Xbox360" logo are registered trademarks of
Microsoft Corporation. All other trademarks, logos and copyrights
are the property of their respective owners.