SIGN UP FOR:
2017 AUSTIN INDIE GAME EXPO (AIGE 2017)
Show/Hide Details
Mar 15,2017 - Time: 6:00 pm - 11:45 pm
The 2017 Austin Indie Game Expo (AIGE 2017) is scheduled for March 15th, 2017. Come celebrate the latest in games and game development with us at one of the best annual Indie Game Expos. The Austin event promises to be the hottest indie games party during SXSW 2017. Stop by and play a showcase of some of the top new video games and tabletop games under development from around the world. This event is free to attend and open to the public. You just need to RSVP before full. This event is not affiliated in any way with SXSW. No badge required. Meet game developers, virtual reality (VR) developers, musicians, artists and others shaping the future of independent games and VR. Play indie games like Zen Pathz, Tank Soccer, Danger, Double Vision, and others in a great atmosphere with a large selection of craft beers from around the globe. Enjoy gaming on a 14' laser projection screen, 75" Sony 4K display and more. Our last few events filled up so sign up quick if you would like to attend and don't miss our raffle. If you wish to show content at any of our events, it must not infringe on intellectual property rights, be pornographic, violent or in any way defame others. All raffle entrants also must be 18 or over and must be present to win anything. If you are interested in showing a portfolio, games, or anything else you are working on, sponsoring, or getting involved in future events, let us know.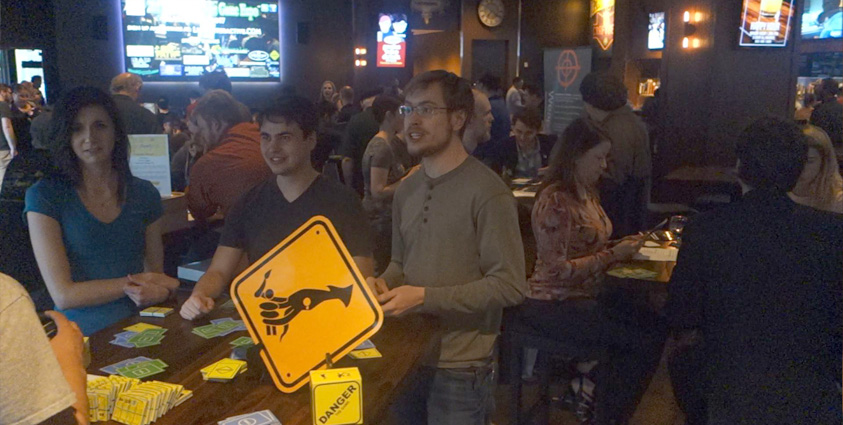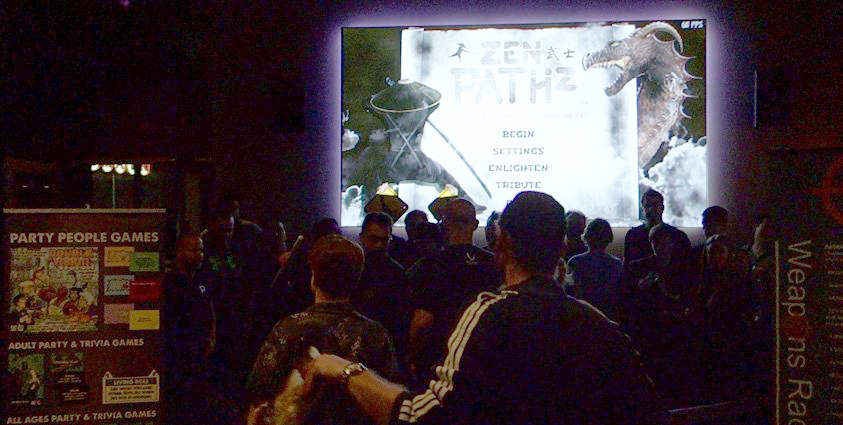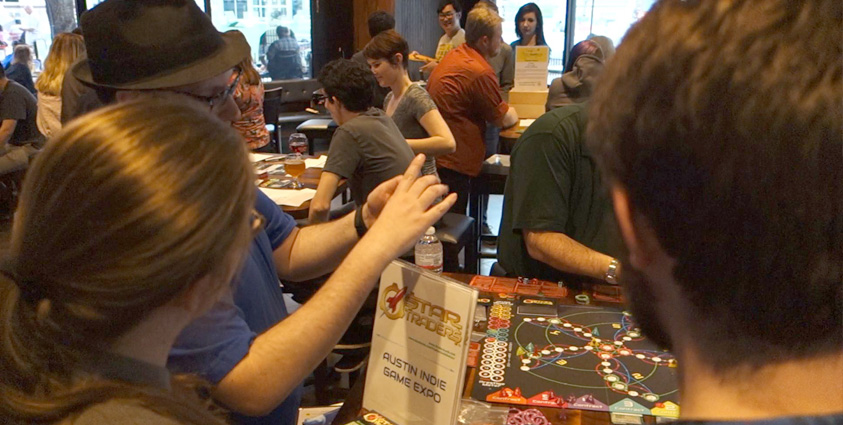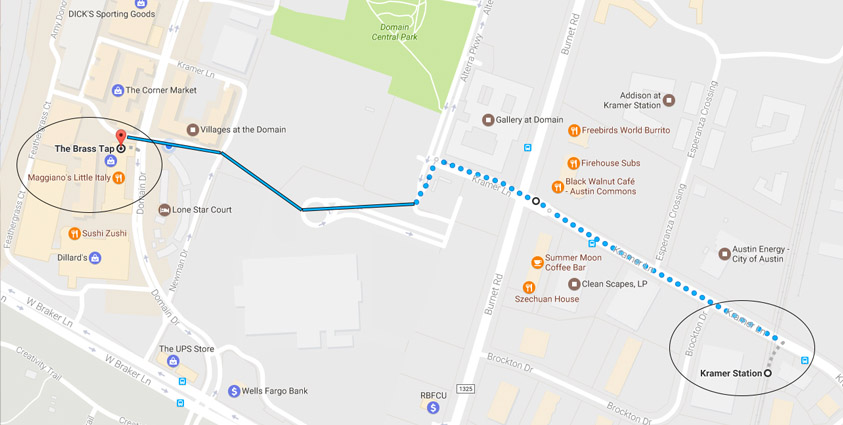 Attending SXSW? The party is quick and easy to get to from the convention center. Just jump on the Metro Rail from downtown and hop off at Kramer Station. It's a short walk to Brass Tap in the Domain (see map above). This is an all ages event but attendees must be 18 or over to win prizes. If you would like to attend, please allow the sign up portion time to load below. Our systems are sometimes overloaded. If the event has reached capacity we suggest you still sign up because you will be placed in order on the waiting list. There are always cancellations and many on the waiting list get in each year. Our last few events have filled to capacity so sign up below ASAP. If you are unable to sign up try a different browser, clear your cache, or try again later. Worst case, email us. Requests are scheduled on a first-come, first-served basis as space allows. Games, attendees, activities, etc subject to change without notice. If you would like to attend future events, please donate here:
---
Location
Austin Brass Tap
10910 Domain Dr #120
AUSTIN, 78758