SIGN UP FOR:
2015 DENVER CHILLFEST COLORADO VIDEO GAMES BBQ
Show/Hide Details
Jun 27,2015 - Time: 10:00 am - 5:00 pm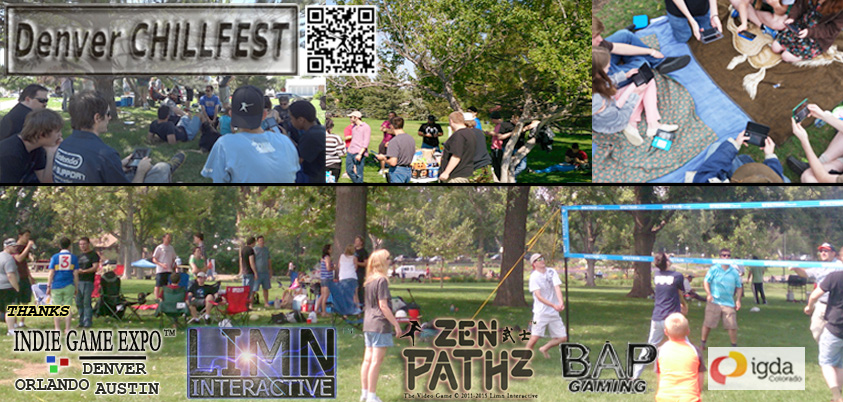 Join us for the annual Denver Chillfest Colorado Video Games BBQ, June 27th, 2015. Stop by and discuss games, development and more primarily with developers and studios from the mountain states region. Join us at this unique Colorado Video Games BBQ we hold each year for discussion, ladderball, volleyball, frisbee, BBQ, music, etc. Bring anything you want to eat or drink including food to cook on the grill. Most of us share. Colorado Game Developers and local enthusiasts welcome. FREE to attend. 10:00am-5:00pm at Rocky Ridge Park, Aurora, CO. Here is the address: S LEWISTON ST AT E MISSISSIPPI AVE, AURORA, CO, 80017 If you are interested in showing a portfolio, games, or anything else you are working on, sponsoring, or getting involved in future events, let us know.
Games, attendees, activities, etc subject to change without notice.
---
Location
Rocky Ridge Park
1141 S Lewiston St
Aurora, 80017