We are still working on our eSports and VR titles and now with several Denver virtual reality companies. We also continue to travel to the largest gaming events around the U.S. Some of the best ZenPathz eSports tournaments have recently been played in movie theaters, at DreamHack Austin, Denver Comic Con, QuakeCon, MegaCon, EVO, Intel LAN Fest, PAX, GameFest, Pinball Showdown and others. We also enjoy getting out of the studio and seeing the great matches, cheering, casters, and cosplay. Also watching Billy Mitchell, John Romero and other legendary gamers play our game won't be forgotten.
We drew the largest video games crowds at Denver Comic Con 2016 at our ZenPathz booth again this year. We are excited to continue to be part of this event as it has grown to the third-largest comic-book convention in the country since helping start the video game area the first year.
Interested in working with us or would you like to play our latest eSports or virtual reality game in Colorado? Join us next on July 5th at the Denver Microsoft Store or RSVP for the 2016 Denver Indie Game Expo before it fills up HERE. Also see our schedule for what events we will be at next.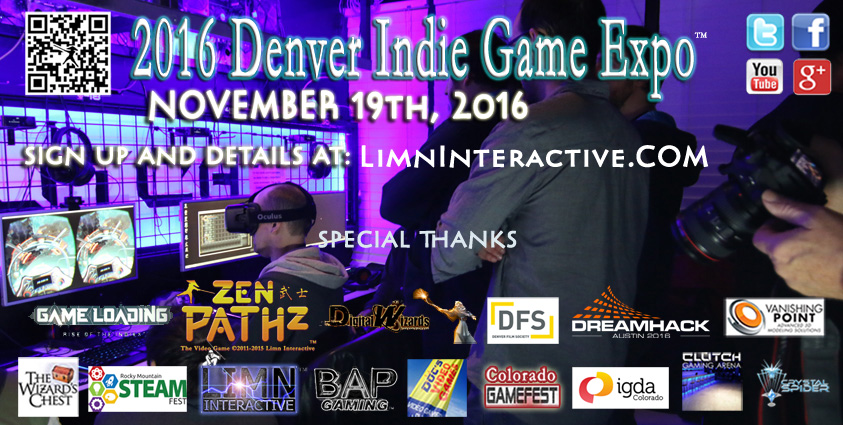 Follow us on Facebook, Instagram, Twitter, and more.