Platforms:
OUYA, PC, XBOX360, WEB.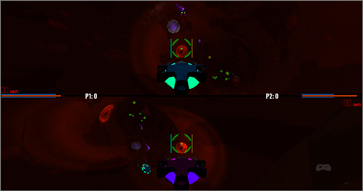 Overview:
Up to two players can fly through five levels cooperatively or
competitively in full or split-screen modes. Try it FREE today.
"Xbox360", and the "Xbox360" logo are registered trademarks of
Microsoft Corporation. All other trademarks, logos and copyrights
are the property of their respective owners.